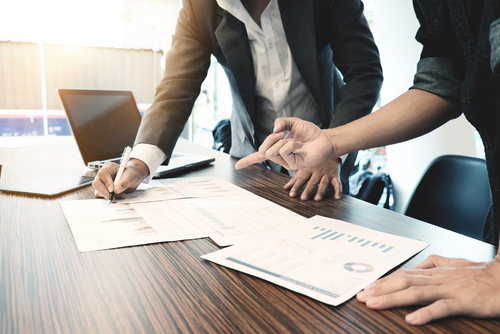 The key to financial strategy is revealing, analyzing and addressing.  Any mature organization will have a process to help it deal with its financials.  It will know how to track important metrics, understand what's behind these metrics, and develop concrete strategies for dealing with any problems.
An essential part of this approach is ensuring that your team's efforts are aligned.  You may need to educate your employees, so they understand the value of these numbers and see the 'big picture' perspective of your financials.  Keep reading to learn more about the important topics that should be covered.
Key Performance Indicators (KPIs)
Key Performance Indicators (KPIs) are incredibly valuable when it comes to tracking results. We can help your company to not only create and implement your KPIs, but to connect those numbers to every employee in your organization. This ensures that each person working at your company plays a role in its success – and keeps everyone working towards a common goal.
Critical Numbers
Your critical numbers provide valuable insight into how efficiently your company is operating. However, these numbers can be different for each organization. Understanding your business's critical numbers is necessary for long-term success. We can help your company identify those numbers – and how they work together – in order to help you track your momentum, and identify what's working, or what isn't.
Do you need help creating a process for your financials or educating your employees on key financial information?
Contact Us to Develop Your Financial Strategy