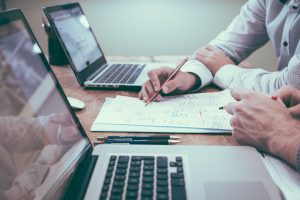 Are you looking at starting a small business?  Do you already have a business but need financing?  Are you facing challenges in your business?  Would you like to explore other markets? It doesn't matter what stage you are in your business, it's important that you have a business plan.
Why do you need a business plan? You need a business plan to help you create the framework to grow your small business.  They are also important for securing financing, attracting angel investors, expansion, or selling your business.
Just like your small business, all our business plans are unique.  We don't take a one-size fit all approach to our plans nor do we use pre-populated templates.  Instead, we take our time customizing your business plan using information that you provide, market research and any information that will help us to produce a solution specific to your needs.
If you don't have the time, expertise or market research capabilities to write a business plan, then contact us.  We will write a business plan that will help you to attain your personal and business goals.
Build a Successful Business